Rose Zhang earns historic victory at US Girls Junior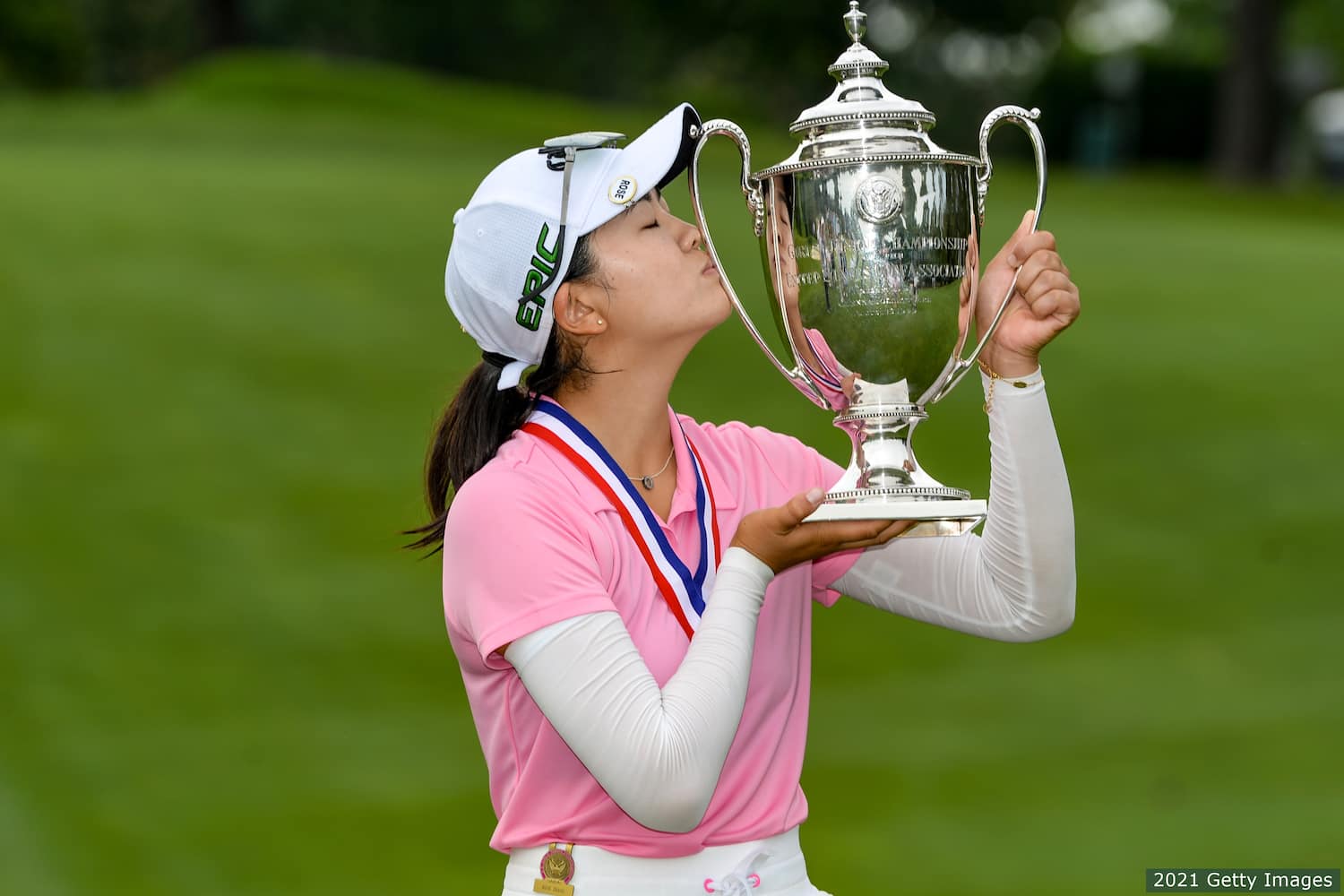 Team USA alum Rose Zhang completed the rare USGA championship double on Saturday with a 6 and 4 victory to win the U.S. Girls' Junior Championship. With the win, Zhang became the eighth player in history to win both the U.S. Women's Amateur and the U.S. Girls' Junior, but the first to win the amateur before the junior.
"USGA events in general are just, you really need your A game in terms of your patience, your grit and your golf game," said Zhang after her win. "Just being able to pull through on such a long week is something really special, and I feel very accomplished in what I did this week."
your 2021 US Girl's Junior Champion, Rose Zhang 📸 @USGA pic.twitter.com/httKRxU5Pj

— kathryn riley (@k__h__r) July 18, 2021
Her dominance throughout the week can not be overstated. In match play, only one of her six matches extended past the 16th hole. She earned the top seed as the stroke-play medalist, three strokes clear of the field. She closed out the match on the 33rd hole with a birdie after hitting the flagstick on the approach.
Since 2019, Zhang has won 15 of 16 matches in USGA championships, with her only loss coming to 2021 U.S. Women's Open champion Yuka Saso in the quarterfinals of the 2019 Girls' Junior.
Zhang, who won a gold medal with Team USA at the 2019 Pan American Games, has been the No. 1 amateur in the world since the beginning of 2020. She is set to attend Stanford as a freshman this fall, joining reigning NCAA champion and world No. 2 amateur Rachel Heck.
"I'm really proud of the commitment and work that I put in over the past year," said Zhang. "I've gotten more experienced, both in how I play and how I handle myself. And after last year, it was a really special week getting to see people cheering us on."