Schauffele fires second-round 63 to take lead at Olympic golf competition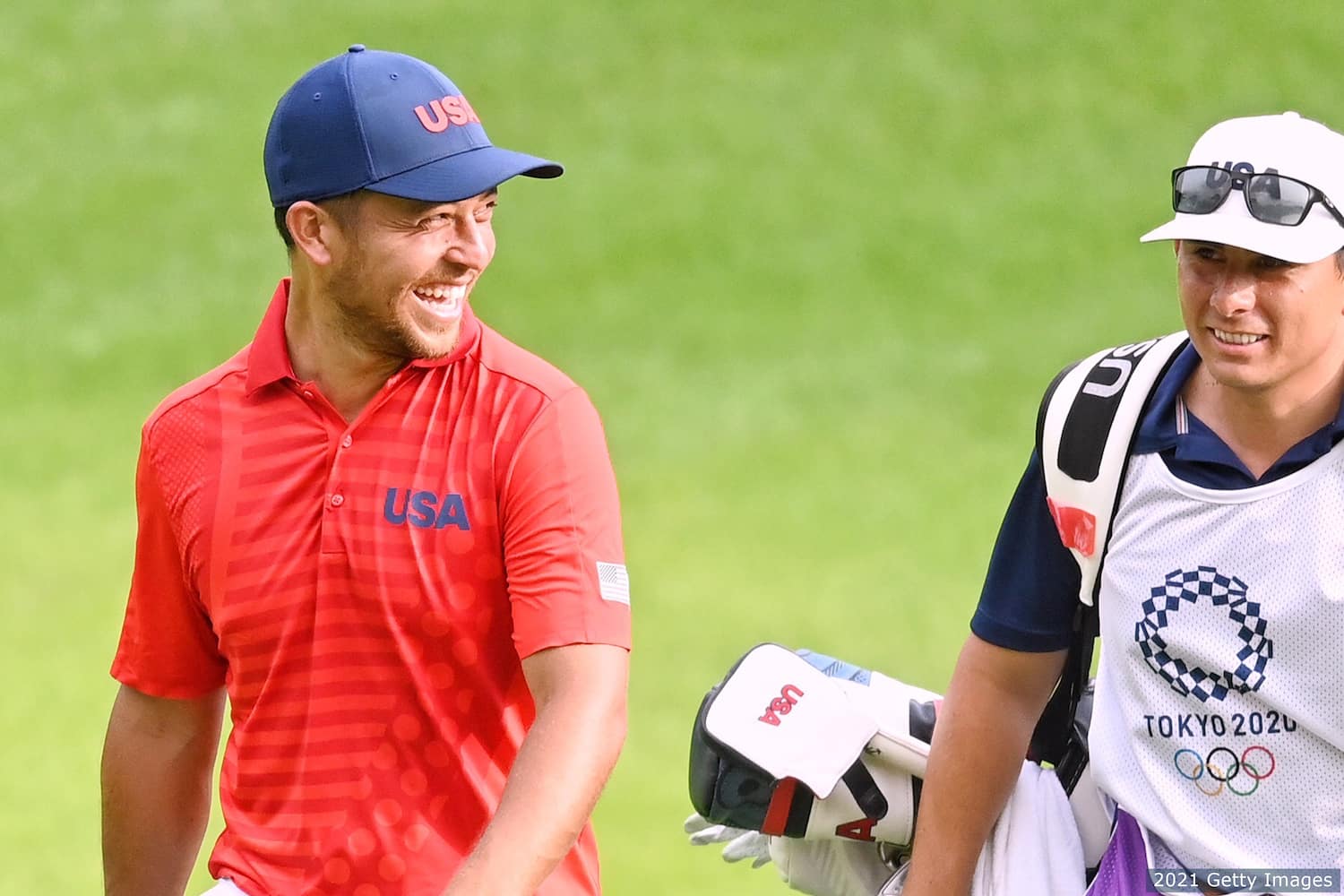 Kawagoe, Saitama, Japan - Xander Schauffele fired a second-round 63 at Kasumigaseki Country Club Friday to take a one-shot lead in the Olympic golf competition. His round featured six birdies, two eagles, and two bogeys en route to a course-record-tying 63.
For the second straight day, players battled inclement weather with lightning in the area suspending play for over two hours. Schauffele, along with the rest of the field, was pulled off the course midday. At the time, Schauffele sat at 2-under for the day. After play resumed, Schauffele went on a back-nine tear, carding an eagle and three birdies in his last five holes to grab the lead.
"Yeah, I just kind got in a nice flow there at the end," Schauffele said. "Kind of one of those situations where I wish I could play some more holes. It was nice…to make that last putt on 18 before the they blew that horn."
Mexico's Carlos Ortiz (-10) led for most of the day and sits in second place, while four other players are tied for third at 8-under-par. Four additional players, including Rory McIlroy of Ireland, are three shots back at 7-under.
Fellow Americans Collin Morikawa and Patrick Reed are in a tie for 25th position at 3-under, while Justin Thomas is 1-under. Thomas will have to complete his final hole of the second round Saturday morning as play was suspended for the day at 5:20pm due to lightning in the area.
"…I (have) to look back at what I need to do a little better but overall I think we're still within reaching distance hopefully and we're going to definitely need a good one tomorrow," Morikawa said following his round.
Second-round play will resume at 7:45 a.m. local time Saturday, August 1. Players will be grouped in threesomes and go off both Nos. 1 and 10 tomorrow with the third round set to begin immediately after at 9:30 a.m. local.
For the full leaderboard, visit https://www.igfgolf.org/olympic-mens-leaderboard.