Brandon Wu officially receives 2021-22 PGA TOUR card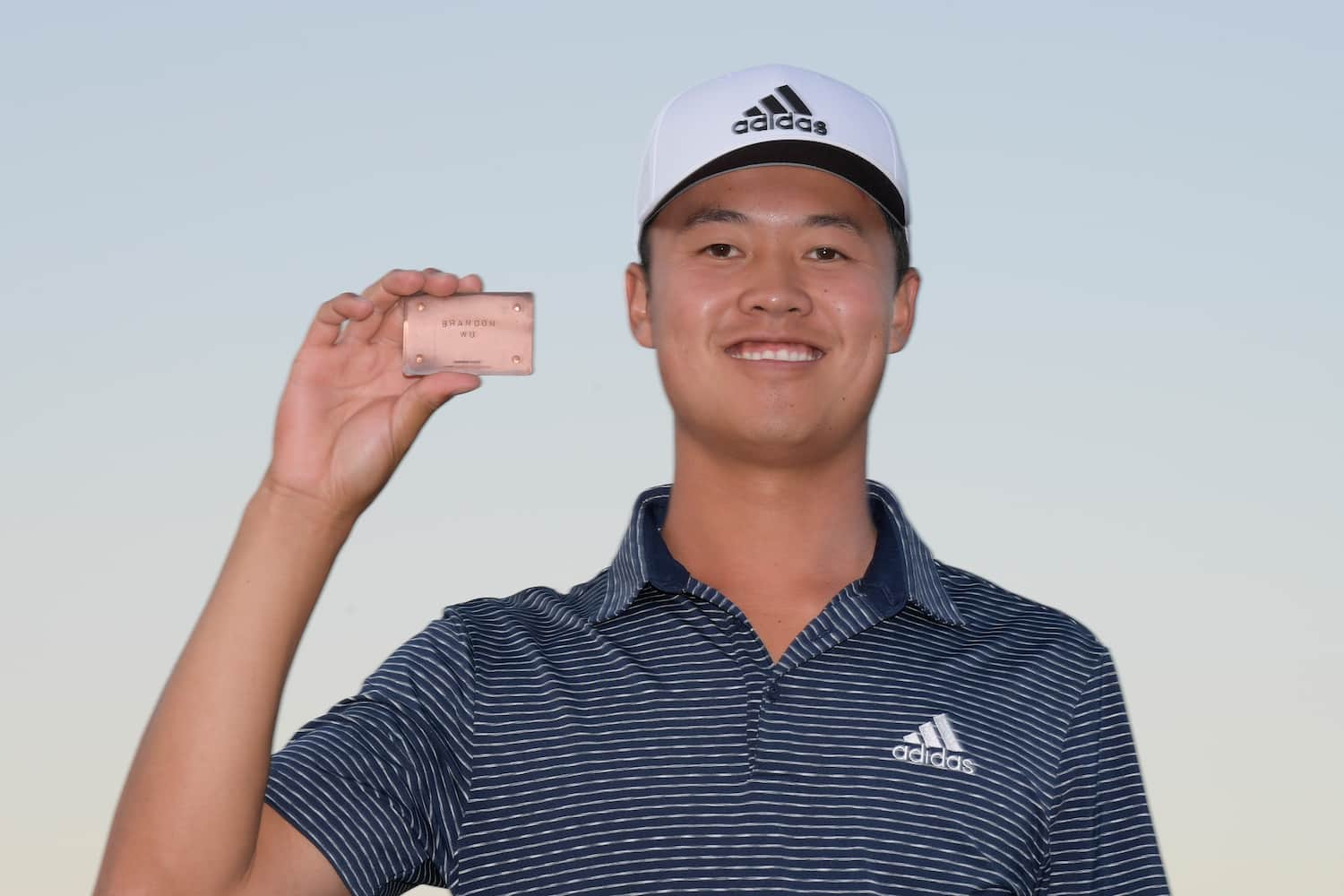 On Sunday, Brandon Wu earned another milestone in professional golf: officially receiving his first PGA TOUR card. Through his finish in the top-25 of the Korn Ferry Tour regular season points standings (13th), Wu claimed his card following the regular season finale in Omaha, Nebraska, at the Pinnacle Bank Championship presented by Aetna.
"Honestly, it hasn't kicked in yet," said Wu after the card ceremony. "It's such a long season across the two years. It's really cool to have these goals when I turned professional the year before, and to finally get here and be at this point in my career is pretty exciting. I'm happy how it's all unfolding. It's just really cool to reach that big goal I had."
Wu is a part of the most unique incoming class in PGA TOUR history. While every Korn Ferry Tour graduating class before him could earn their TOUR status after one year on the Korn Ferry Tour, it took two for the graduating class of 2021. Due to the COVID-19 pandemic, no players were promoted to the PGA TOUR in 2020, though Wu would have earned his card that season.
The top players on the Korn Ferry Tour instead had to grind on the development Tour for two full seasons and 43 tournaments.
While Wu, a 24-year-old from Scarsdale, New York, has made 11 career starts on the PGA TOUR – including two at the U.S. Open – the 2021-22 TOUR season will be his rookie campaign. He has already shown he can compete at the highest level, highlighted by a 36-hole lead at the 2021 Puerto Rico Open and eventual T7 finish.
For the former Team USA representative at the 2019 Pan American Games in Lima, Peru, securing PGA TOUR status is hopefully just the beginning. Regardless, the name Brandon Wu will be one to track for years to come.