Road to Tokyo - Collin Morikawa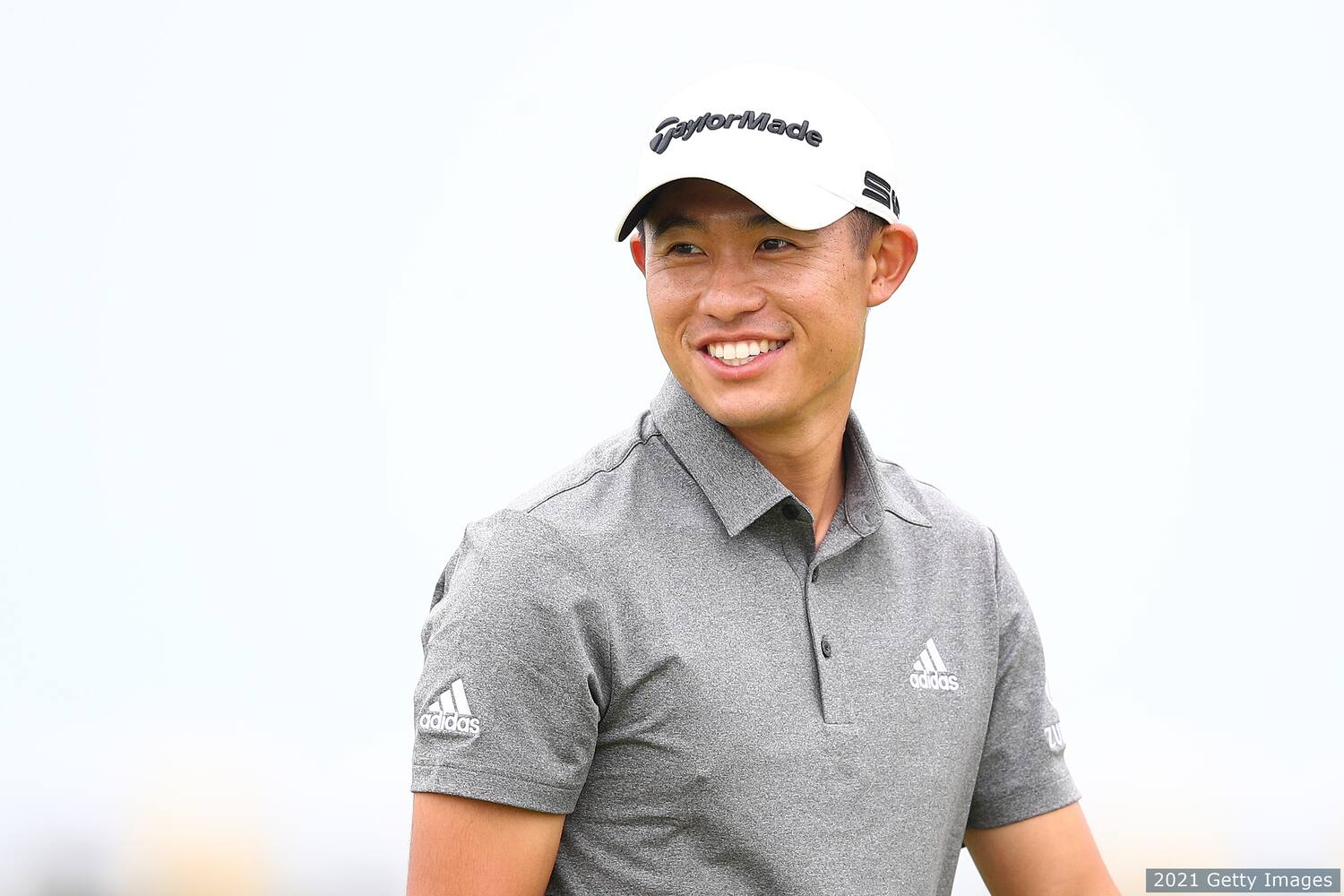 Coming off a win at last week's Open Championship, the hottest golfer on the planet is now ready to set his sights on representing Team USA at the 2020 Olympics in Tokyo.
"This may not have been a dream as [a] kid since golf was never in the Olympics, but it's a dream come true now. Tokyo bound, let's go Team USA," wrote Morikawa in an Instagram post after announcing his Tokyo plans.
Collin Morikawa described it best for the newest crop of American stars when referring to Olympic dreams. Until four years ago, golf had not been contested in the Olympics since the 1904 Olympics in St. Louis. It wasn't a dream growing up like the major championships, Ryder Cups and Presidents Cups. But in 2016, golf made its triumphant return in Rio de Janeiro and with it, a new goal for Americans to strive for every four years.
"It's amazing, one of the best honors I'm going to be able to have in my life," Morikawa said recently. "You can't take it away from me. I'm an Olympian; I'm going to be an Olympian for life and that's going to be really cool."
At the time of the 2016 Olympics, Morikawa was a 19-year-old primed to enter his sophomore year of college at the University of California, Berkeley. Already a top-ranked amateur player, Morikawa was coming off Pac-12 Freshman of the Year honors and Third Team All-America honors. Fast forward three more All-American years and five collegiate wins, and Morikawa turned pro in the summer of 2019.
The accolades came fast. A T2 finish in his fourth start that summer. And then a breakthrough win in his sixth at the Barracuda Championship. Just like that Morikawa was a burgeoning American star.
"I'm so excited…it's going to be one of the best things of my life," said Morikawa of the Olympics after this year's U.S. Open. "To think back that I was an amateur two years ago, literally two years ago, and to be on this team and to be heading to Tokyo puts a smile on my face. I'm really excited."
Since joining the PGA TOUR, Morikawa has been the best ball-striker on TOUR. In fact, this season it has not been particularly close. He averages 1.502 Strokes Gained: Approach the Green. The next closest is Paul Casey at .907. The difference between Morikawa and Casey is the rough equivalent between Casey and the 55th-ranked player in Strokes Gained: Approach the Green.
Since his breakthrough win in 2019, Morikawa has steadily climbed in the Official World Golf Ranking and cemented his status as one of the game's elite with a major victory at the 2020 PGA Championship. He earned his spot on Team USA by virtue of being one of the top-four ranked Americans in the Olympic Golf Ranking.
On June 24, Morikawa had the unique opportunity to announce his commitment to Team USA on the Jimmy Fallon Show.
"I will be representing Team USA at the Olympics this year," Morikawa revealed. "It gives me chills. I mean, two years ago, I was an amateur, and look at us now. Now we're trying to win gold."
He went on to compete against Fallon in Mario Golf, birdieing the final hole to beat the iconic television host.
For Morikawa, a former two-time Team USA member at the Arnold Palmer Cup, the competition should come naturally. And with half Japanese heritage, the venture to Tokyo could be even more meaningful. Regardless, the 24-year-old knows when competing as an Olympian, there is always one goal.
"Obviously, we're there to win gold," Morikawa said. "We're playing individually, but I'm still playing for Team USA. You want to add another gold medal to that tally at the end of the Olympics. I'm going to feel like I'm playing for Team USA even though it still is an individual medal race."
Now Morikawa is the No. 3 player in the world and the only player to win two majors since the beginning of the 2020 season. While not technically a major, Morikawa will certainly be eager to add a gold medal to his ever-growing trophy shelf.