Road to Tokyo - Lexi Thompson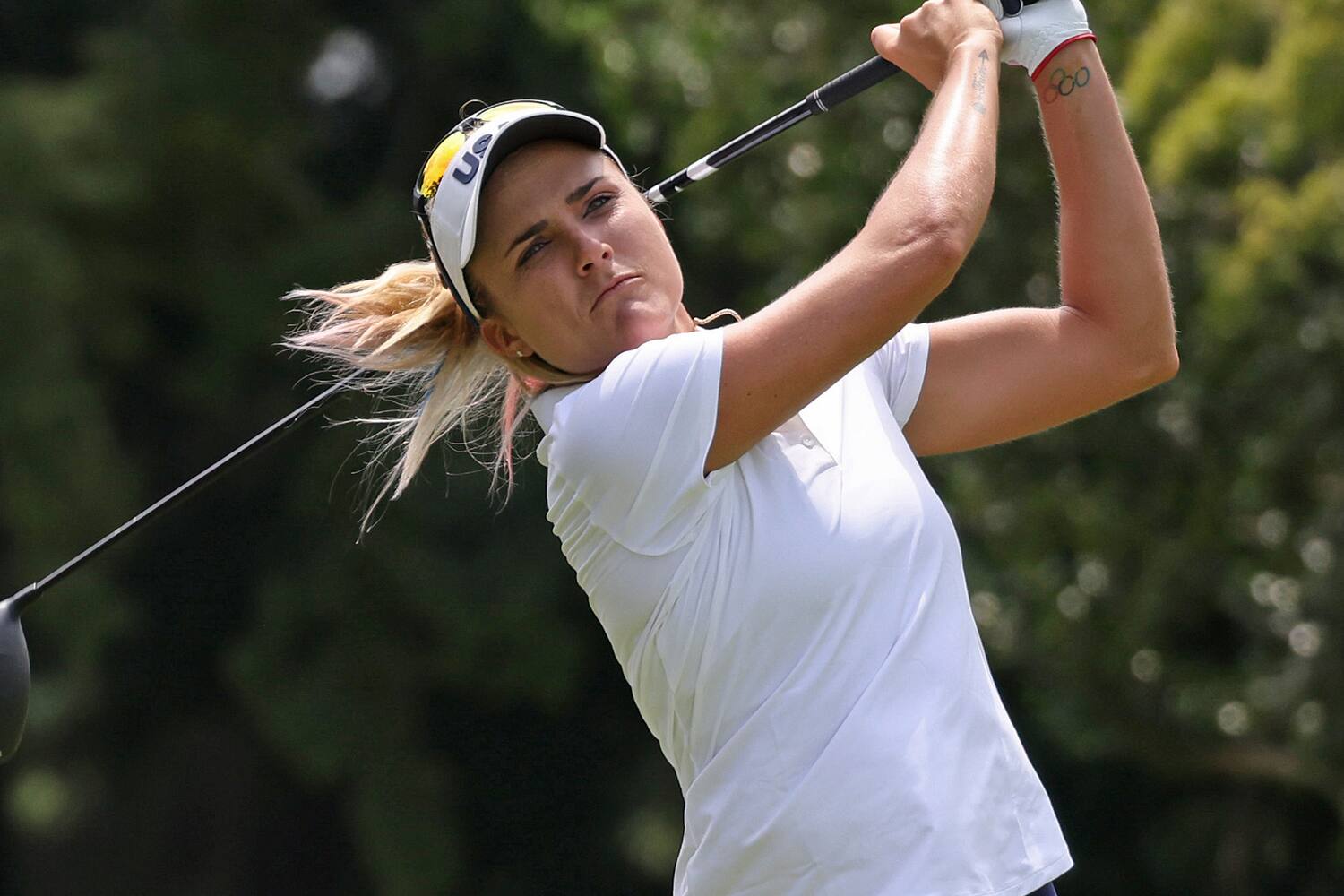 One of the rites of passage for many Olympic athletes is getting a tattoo with the famed Rings. Lexi Thompson proudly inked the five colorful rings on her left wrist, a daily reminder of her incredible experience at the 2016 Games in Rio de Janeiro, Brazil, where she tied for 19th.
"Something I've wanted to get ever since I went to the Olympics," she posted on Instagram in October 2017. "Can't be more honored that I was able to represent the USA in Brazil. So much meaning behind this tattoo and it will always remind me of all my hard work. I will wear these rings with pride."Few players on the LPGA Tour are as All-American as Thompson, down to the red and blue streaks she has added to her hair for this week's Olympic competition. In her illustrious amateur career, she represented the USA three times in international competition, including an undefeated performance at the 2010 Curtis Cup.
As a pro, this week's Olympics are her ninth opportunity to don the Red, White and Blue, along with the Solheim Cup and the International Crown.
"It's a dream come true," Thompson told the Detroit News in July. "I mean, golf not being in the Olympics for so long, I never grew up saying, 'Oh, I want to be an Olympian.' Now that I can, it's an unbelievable feeling."
Thompson first picked up the game as a kid, following in the footsteps of her brothers Nicholas and Curtis. With dad Scott as her coach and mom Judy as her biggest cheerleader, she quickly became one of the best amateurs in the country, qualifying for the 2007 U.S. Women's Open at age 12 and earning the 2008 U.S. Girls' Junior title.
After turning professional at age 15 in 2010, Thompson tied for second at the Amundi Evian Championship. With the LPGA Tour requiring Members to be at least 18 unless granted a special exemption, she played across mini tours and earned her way into LPGA Tour events through sponsor exemptions and Monday Qualifiers.
Finally, in September 2011, Thompson became the then-youngest winner in LPGA Tour history at 16 years, 7 months and 8 days old when she clinched the 2011 Navistar LPGA Classic. With her win, she successfully petitioned then-LPGA Commissioner Mike Whan for Tour Membership, receiving her card for the 2012 season.
Since then, Thompson has developed into one of most consistent players on Tour. She won her first major title at the 2014 ANA Inspiration and recorded her second multi-win season in 2015. In fact, she won at least one title annually from 2013 to 2019 and took the 2017 Vare Trophy and Race to the CME Globe.
Outside the ropes, Thompson always shines as one of the most fan-friendly players on Tour. She makes it a point to sign every single autograph, no matter her finish, and often gives away her round-worn shoes to an awe-inspired young fan. She is also famous for her never-ending work ethic in the gym, routinely putting in two-a-day workouts, and recently started an entrepreneurial career with Lexi Skin, a new skincare line.
Thompson's love of country extends to her charitable endeavors. She supports the Wounded Warrior Project and Bands for Arms, and announced her partnership with the SEAL Legacy Foundation by skydiving into her pro-am at the 2017 Pure Silk Championship. She is also an avid supporter of female cancer initiatives in honor of her mother Judy, a survivor of breast and uterine cancer.
Throughout all the ups and down in life, Thompson has always found solace as a world-class competitor. This week in Tokyo, she would love nothing more than to add a gold medal to her illustrious resume.
"There's no greater privilege than being about to represent your country in what you do," she posted on Instagram before taking off for Tokyo. "Looking to give it my all for Team USA."