Road to Tokyo - Jessica Korda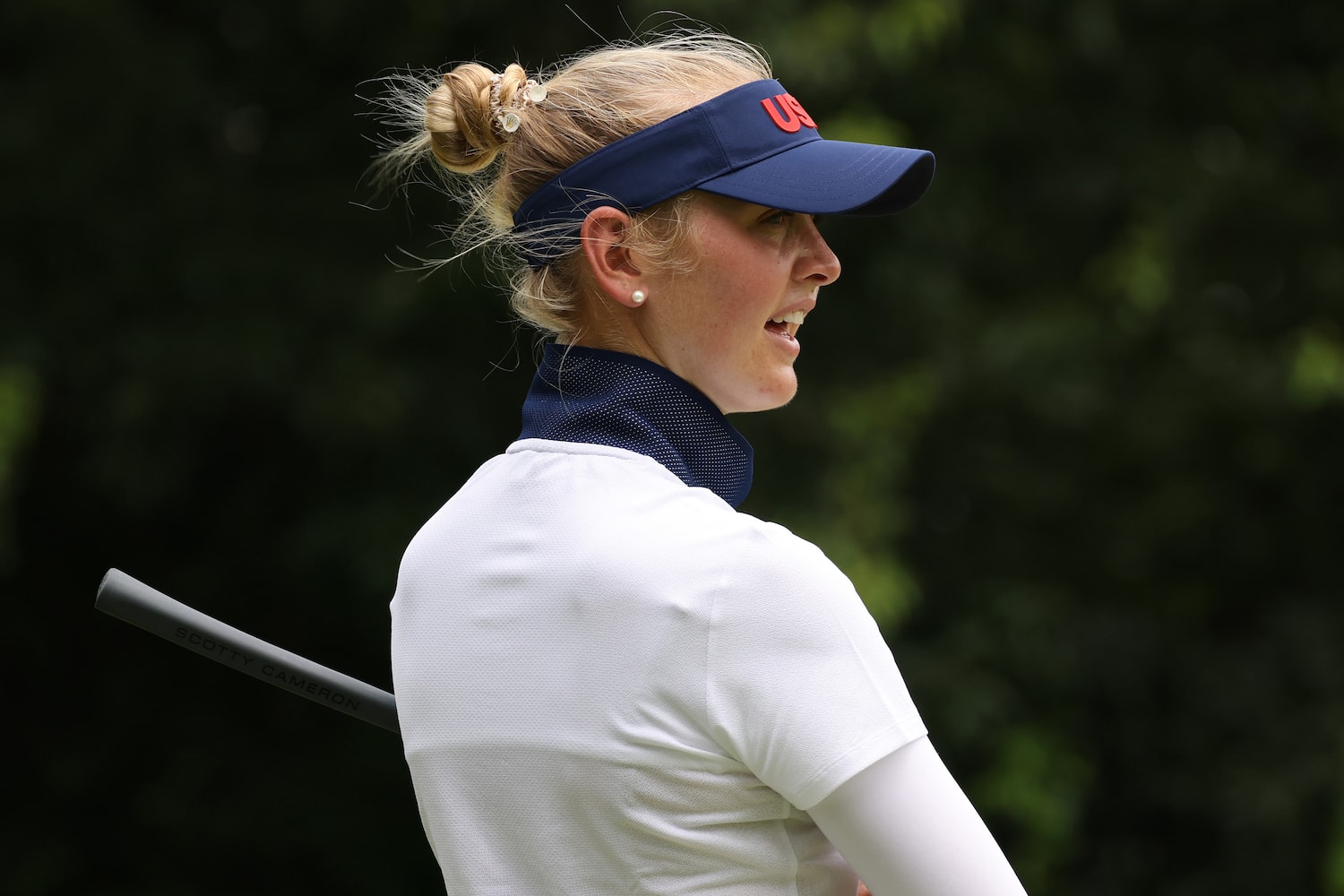 "I didn't know what to expect," admitted Jessica Korda at her introductory press conference at the 2020 Olympics this week. "We walked around the Olympic Village a couple of days ago when we got here and what an experience that was, just itself…Seeing what it means is just such a cool experience."
Growing up, Korda could have never guessed she would be walking the grounds of Olympic Village as an athlete. Sure, her mother Regina Rajchrtová was an Olympian in tennis at the 1988 Games in Seoul, and her father Petr Korda and brother Sebastian Korda are tennis stars in their own right. But golf was removed from the Olympics for more than a century as Korda was growing up in the game. Absent since 1904, golf made its triumphant return in 2016 as stars such as Lexi Thompson, Stacy Lewis and Gerina Piller represented Team USA in the women's competition.
This year, Jessica Korda's appearance for Team USA is made especially rewarding as she competes alongside her younger sister, Nelly. Jessica and Nelly are one of seven pairs of siblings amongst Team USA's 613 athletes across all competitions at the 2020 Olympics. While the other pairs of siblings compete in sports such as badminton, water polo, fencing, volleyball, pistol shooting and soccer, the Kordas will lead Team USA into the women's competition, joining Danielle Kang and now two-time Olympian, Lexi Thompson.
🇺🇸@Thejessicakorda @NellyKorda pic.twitter.com/h4FGlQvKye

— USA GOLF (@USAGolf) August 3, 2021
Similar to her younger sister's meteoric rise in professional golf, Jessica Korda made waves early in her career a decade ago as she reached the highest level. She finished runner-up at the LPGA Final Qualifying Tournament in 2010 to qualify for the LPGA Tour in her first attempt, and – less than two years later – broke through with her first win at the 2012 Women's Australian Open. In 2013 she first donned the Red, White and Blue as a professional when she represented the United States at the Solheim Cup. Since then, Korda has won five more tournaments including a huge playoff victory at the 2021 Diamond Resorts Tournament of Champions. That win helped Korda leap inside the top-15 of the Rolex Women's World Golf Rankings and secure a spot at the Tokyo Olympics.
While her sister has stolen a bit of the spotlight this year with three wins since February and a rise to the No. 1 player in the world, Jessica Korda has looked at it as a jolt of energy to her own game.
"For me it's just been really fun," said Korda of having her sister out on Tour with her. "Not that (having Nelly out here) saved my career, but I definitely think it refreshed it. It's really lonely and it's really hard to be out here (on Tour) and I did a lot of it myself. They (my siblings) were growing up. I have a younger brother and a younger sister, so it's not like my parents could come out every week and travel with me. I did a lot of it on my own. It gets to be a lot and you forget what normal life is like. That balance kind of just blurs a little bit. Then just having (Nelly) come out (on Tour), it really refreshed a lot of the love of the game and the love for the Tour and kind of just like wanting to be out here and doing this with her."
Even before she arrived in Tokyo, Jessica Korda was getting some "advanced scouting" from good friend Justin Thomas, who competed last week in the men's competition for Team USA.
"I was grilling him when he first landed here," laughed Korda. "I was like, 'How is it? What's everything like? I need to know details.' He even texted me this morning (Monday) and goes, 'I'm dying to know what you think about the golf course.'…He's like, 'Wait until you land here, it's going to hit you.' And I was like, 'Okay, I can't wait.' And he's right. I mean, the whole experience for us, I don't feel like we're really prepared what it was going to be like. And like he said, it just kind of hits you when you get here."